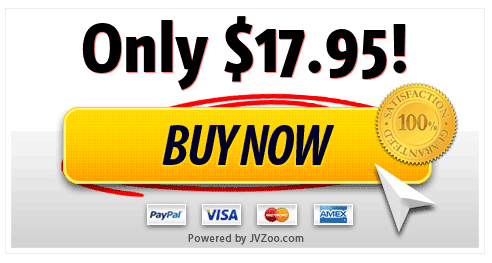 100% Money Back Guarantee
I know you will love Get Famous and I'm so sure you will love my blogging resource that I'm offering my special 30 day money back guarantee . If you are not satisfied for any reason just return it and I'll give you your money back.

Check Out The Success Stories Below Or Visit Mompreneur Mogul Press Page To See The Results I've Achieved.

"I finished Lisa's book on June 29. Today is July 19.  So far since finishing and beginning to apply the suggestions in her book, our results have been: 1 feature of a recipe on an award-winning blog with over 7 million users, improvement in Alexa ranking, an interview with a major media outlet for potential feature, over 5 TIMES the number of pageviews from July 16 to July 17, and I am being interviewed on a BlogTalkRadio program next week!

This morning I tweeted the screenshot showing our traffic jump on July 17 this morning: @thesatevepot.  Lisa's book is the only resource for bloggers that we have seen these types of immediate results using…. if you have been thinking about investing in yourself by getting her book, take action today.  There are never any guarantees but many others are experiencing similar results!"

~Anne, Co-Owner and Co-Author of the food blog, The Saturday Evening Pot
100% Money Back Guarantee
I know you will love Get Famous and I'm so sure you will love my blogging resource that I'm offering my special 30 day money back guarantee . If you are not satisfied for any reason just return it and I'll give you your money back.

Fast Track Your Blog's Success These Strategies Are Easy, Fast And They Get Results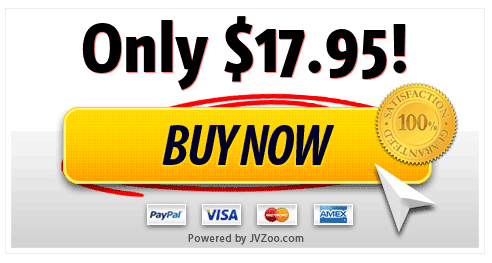 I'll show you how to use the exact strategy I used to go from 700 visitors to over 18,000 in three days (It was EASY!).
Make money your first week of blogging (FAST).
Discover the SECRET to getting more blog comments.
Avoid the number one mistake  most bloggers make.
How would life be different if you could make money from home and get paid to do what you love?
Hundreds of links and resources, tips and tutorials at your finger tips.
Number one sites where you can go to get paid to blog.
Find out how to get free advertising and media opportunities for your blog
Find out how to work with top brands and have them send your favorite products to review.
I am so excited to share with you the blogging book that is teaching bloggers all over the world how to make money online, and increase their blog traffic.
My name is Lisa Cash Hanson and I wrote this book when my daughter was just a few months old. Late in the midnight hours I worked and worked to share every resource, tip and strategy that I could share with you.
This book was written because so many bloggers were writing to me and asking how I landed on the home page of Yahoo with my blog Mompreneur Mogul. They also wanted to know how to get more media for their own blog.
In just under a year I won several awards for my blog, had consulted for major social media company, won a $15,000 grant for my baby product the SnuggWugg® was paid for advertisements on my blog as well as sponsored posts. I hope that you allow me to share with some tips and strategies that I used to make money with my blog. I know it will really help you too.
So please grab my book and let's get you on your way to having the best blog on the planet.
HOW TO GET MEDIA EXPOSURE
"Get Famous is full of great tips, tools and resources, for both the new and experienced blogger. Lisa shares with her readers the pitch she used to land a major interview with Yahoo Finance, just months after starting her blog! You will find tutorials and even how to get media exposure despite not having a high Google Ranking. There are too many Golden Nuggets in this book to mention in just a few sentences! Get Famous gives you all of the resources anyone would ever need to have the most Amazing Blog on the Planet!" – Lisa Ladrido www.mombloggerbuzz.com
POWERED BY MOM
"I can't thank Lisa enough. Not only did she give me my first paid review she also coached me on how much to charge. I was super excited it was awesome." – Michelle Sutter www.powered-by-mom.com
TRIPLED MY TWITTER FOLLOWING
"I've been blogging for a year and a half and I've learned so much from this book! Getting Famous is a GREAT resource for bloggers, whether brand new or experienced! Lisa truly has your best interest and success at heart. Besides the awesome information she provides in the book, with just a few tips from her I tripled my Twitter following in less than a week!" – Tamara Vellozzo www.dgmommy.com
FULL OF POWERFUL TIPS
"Lisa's book is packed full of powerful tips for bloggers. How to make money blogging, How to increase traffic, How to find products to review and more. – Her book is great for new and seasoned bloggers alike! Her unique style keeps it interesting and she guides you through amazing content with ease teaches you how to do great things with your blog!" – Lindsay Chung www.lindsayblogs.com
"I finished Lisa's book on June 29. Today is July 19.  So far since finishing and beginning to apply the suggestions in her book, our results have been: 1 feature of a recipe on an award-winning blog with over 7 million users, improvement in Alexa ranking, an interview with a major media outlet for potential feature, over 5 TIMES the number of pageviews from July 16 to July 17, and I am being interviewed on a BlogTalkRadio program next week!
This morning I tweeted the screenshot showing our traffic jump on July 17 this morning: @thesatevepot.  Lisa's book is the only resource for bloggers that we have seen these types of immediate results using…. if you have been thinking about investing in yourself by getting her book, take action today.  There are never any guarantees but many others are experiencing similar results!"
~Anne, Co-Owner and Co-Author of the food blog, The Saturday Evening Pot
100% Money Back Guarantee
I know you will love Get Famous and I'm so sure you will love my blogging resource that I'm offering my special 30 day money back guarantee . If you are not satisfied for any reason just return it and I'll give you your money back.

Grab Your Copy Today Super Low Introductory Offer! This Price Won't Last Long