Pitch The Media Like A Pro
 Early Bird Discount $197 Act Fast! (regularly $300) Plus $1295 In Bonus Offers If You Act Now
Tired Of Working So Hard To Get Traffic? Learn How To Pitch National Media Use Free Publicity To Drive Traffic  To Your Business, Blog Or Website
 This Is The Email I Received Using The Exact Formula I will Show you In Pitch The Media Like A Pro
The names and show are removed for privacy sake.
Hello,
It's nice to make your acquaintance. I'm an Associate Producer at ### ### new talk show [Show Name] and I wanted to inquire about your availability to talk either this afternoon or anytime tomorrow? We are doing a show all about college and whether it is right for everyone. We read your interview with TheGrindStone.com and are very interested in your perspective. So often people are told that college is the only option and we would love someone who believes there are other alternatives to formal institutionalized education.
Thanks so much for your time and consideration. My contact information is below.
Best,
## ###
Associate Producer
### Columbus Avenue
New York, NY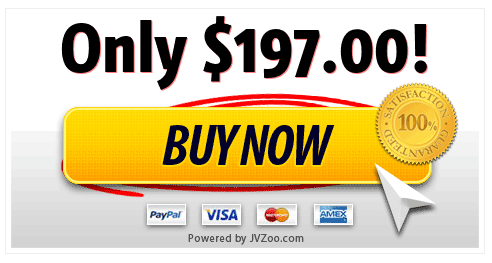 Pitch The Media Like A Pro
Plus over $1295 In Bonus Offers Free If You Take Action Now!
Get more FREE traffic to your business, website, or blog.
Strategies and tips that will work with print, online or TV. 
Use these tips to help your own clients and grow their business also.
Learn where to find the top reporters looking to feature your business.
Easy to follow templates that have proven results.
Powerful headlines that make your pitch JUMP off the page.
Learn the number one secret that will have the media falling in love with you and wanting to cover your story.
Avoid paying thousands of dollars in expensive PR fees
7 Deadly mistakes to avoid when pitching the media. ONE of these could lose the story.
Just for taking action I'm going to give you my  3 extra bonus offers. Check those out below. Take action then think how you will feel when your brand is featured in the media and you didn't have to pay anything.
I hear this question often, "Lisa how do I get more traffic, I want to make money, I can't make money I have no traffic." It's a catch 22 and totally frustrating I know.
I'd like to share with you a great way to stop the struggle. I want to show you exactly what I did to get my business covered by Business Insider, Yahoo, The Wall Street Journal, The  Las Vegas Sun and many more.
It's not a hard thing to do it's pretty easy. That is if you know a few key tips and resources that I have discovered along the way. I've helped many others create the perfect pitch and they get results.
I don't understand why you would struggle to get traffic when you really don't have to. Plus if you act today I'll include my Bonus offers, Pitch Like A Pro Coaching Call, Email List Building Empire, & Top Secret Pitches a $1295 value yours FREE if you act now.
Why should you listen to me? I've been around the media all of my life. I know how to communicate to an audience and the media is your audience. You share your message with them, so they will share your message with their followers. Google my name with the following media- Yahoo! Wall Street Journal Business Insider, the results speak for themselves. I'd like to help you get results too. So won't you join me?
I cannot wait to see your business in the national media soon!
Lisa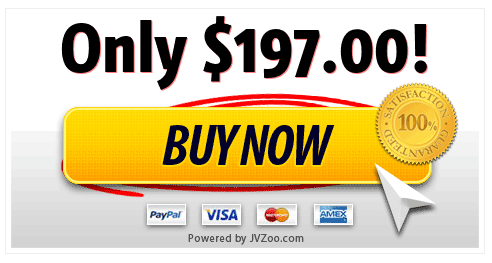 "I am trying everything that you have recommended… at least everything that I can fit in. I am being spotlighted tonight on ABC  after answering a query about kids and CT scans. Yikes! I hope this is something good. The reporter was awesome and absolutely was fine with mentioning my blog name. So cool!"
Gina My Chocolate Peaces
"I just got home this evening from celebrating Christmas with my side of the family. I took my laptop but ended up taking a break from it, which I hardly ever do. When I returned I was SO excited to check my eBook sales and to find a number had sold while we were gone. This is the first time in my life I have experienced making money from a PRODUCT/Business…. thus, while NOT WORKING!!"
Anne The Saturday Evening Pot
Use the power of national media outlets to advertise your business for FREE.
Gain access to  top publications & reporters.
Easy to use pitch templates so you can pitch like A pro.
Save thousands in advertising dollars by using free media outlets.
The one SECRET that makes reporters fall in love with you and cover your story.
Training Modules, Mp3's and Templates.
Awesome Bonus #1 My Top Secret Pitches 
Gain access into my private emails and my best pitch templates that I have used to personally land national media outlets like the Yahoo!, The Wall Street Journal, Business Insider, and more. Powerful templates, easy to follow  so you don't have to figure it all out on your own. Why would you want to when I've done a lot of the work for you?
Awesome Bonus #2 One Hour Coaching Call

 
One hour group coaching call. Together we'll  fine tune your pitch, work on headlines that get noticed, and make the media fall in love with you too! When I take private calls they run anywhere from $500- $2000 an hour depending on the session. You are getting this absolutely FREE as a bonus!
Awesome Bonus #3  Email List Building Empire
This is a simple yet powerful step by step resource that will show you exactly how to  build your email list and create your own personal empire. They say the money is in the list and they are right. If you don't have a list you'll have a hard time making money in your business. So I'd love for you to grab Pitch Like A Pro today so you can have this awesome resource. Sold on it's own it's a $97 Value! 
A $1295 Value! FREE Today If You Act Now